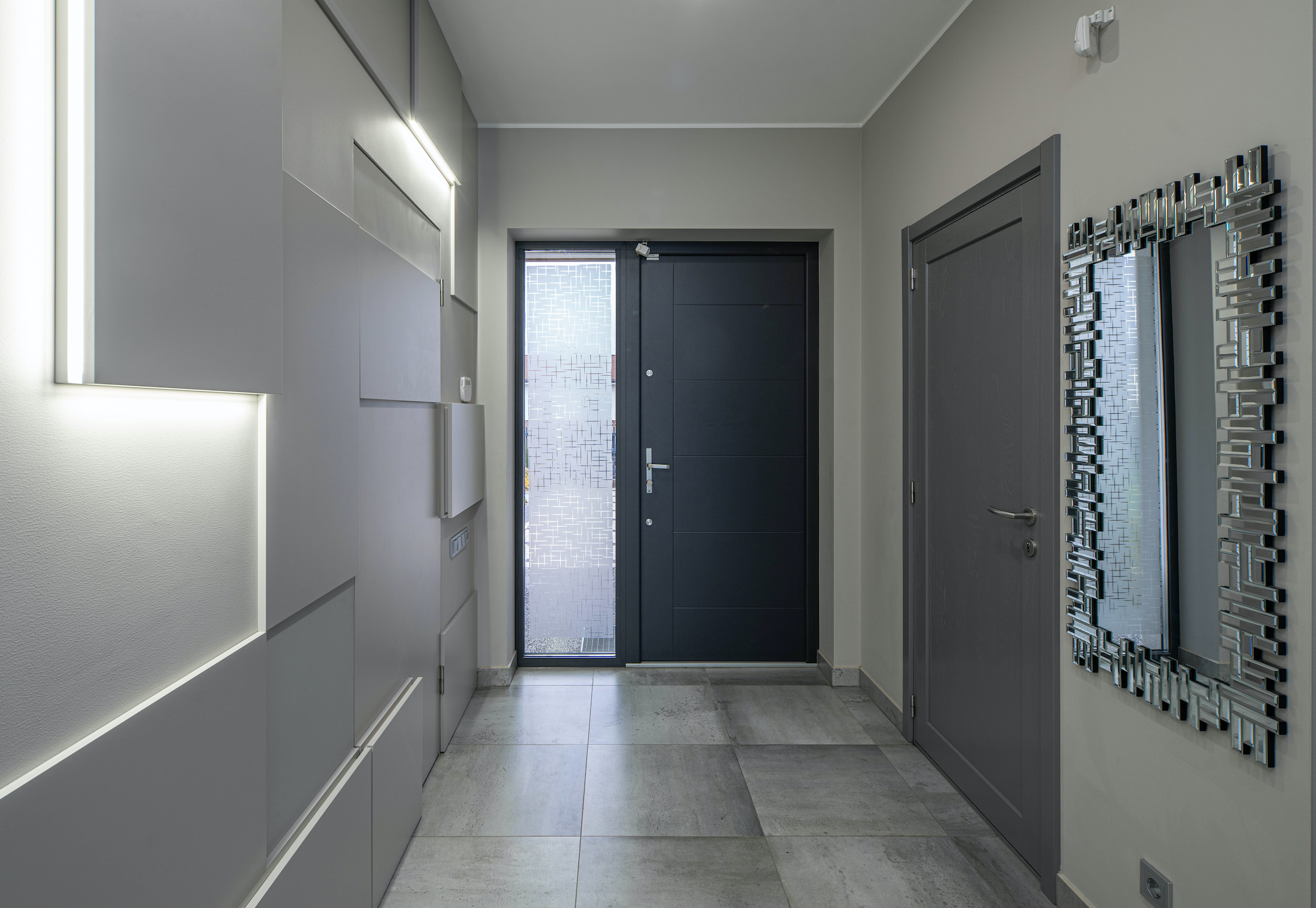 Why choose a superior-quality Roberge steel door? Mainly for your comfort (and your heating bill)! Avoid air leaks, thanks to our double weatherstripping system that is adapted to our winters. Here is all the ingenuity of our steel doors...
First, the doors are equipped with a thermal barrier and a sweep designed to prevent water and air infiltration. The weatherstrip assembly ensures water tightness and achieves A3 air infiltration.
Also, the double weatherstripping system is adapted to counter the winter cold because it is magnetic on the handle side and at the head and offers a compression on the hinge side as well as a Polyflex membrane on the three sides. There is also brushed weatherstripping judiciously positioned at the bottom of the door.
Bye-bye, air leaks!
Released on Tuesday-15-November-2022 at 09:37