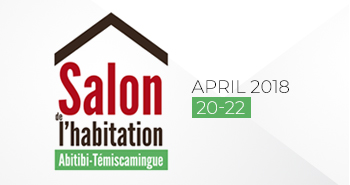 We're at Salon de l'Habitation Abitibi-Témiscamingue from April 20-22 at the Arena Jacques-Laperrière and Réjean-Houle in Rouyn-Noranda. Come meet us and discover our show discount!
Released on Tuesday-03-April-2018 at 08:00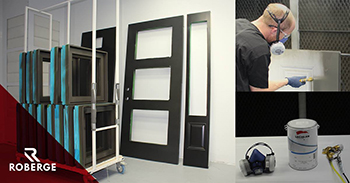 With the addition of a paint shop to our manufacturing facilities, we can now offer a complete paint service for both our PVC windows and steel doors. With a wide choice of colors our locally manufactured products are the answer to all your color needs.
Released on Tuesday-11-April-2017 at 07:00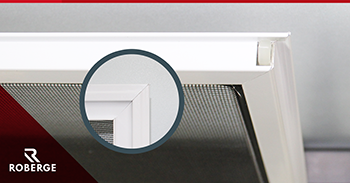 Roberge doors and windows is proud to offer the new co-extruded frame, the screen is stronger, therefore fit better to the window frame. The aesthetic of the window is improved with the removal of the visible corners and handles.
Released on Friday-24-February-2017 at 16:00
Quebec government has introduced a tax credit for renovation, for 2017 and 2018. For more details, consult: www.revenuquebec.ca/fr/citoyen/credits/renovert/
Released on Thursday-31-March-2016 at 10:25
Motivated to always keep up with the latest innovations in respect to technology and to preserve it's title as a leader in design for doors and custom made windows, Roberge has recently signed up with a new partner, located in the Montreal area, for it's extrusions.
Roberge is proud to introduce it's new products for the entire line of PVC and hybrid windows. These new efficient products offer a greater flexibility at competitive prices. These changes are effective since January 2015.
The Energy Star and NFRC certification is in process and we'll communicate the results as soon as possible.
Released on Thursday-05-February-2015 at 14:44