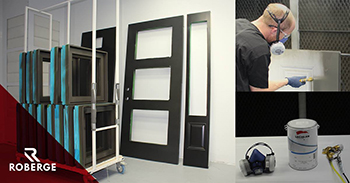 With the addition of a paint shop to our manufacturing facilities, we can now offer a complete paint service for both our PVC windows and steel doors. With a wide choice of colors our locally manufactured products are the answer to all your color needs.
Released on Tuesday-11-April-2017 at 07:00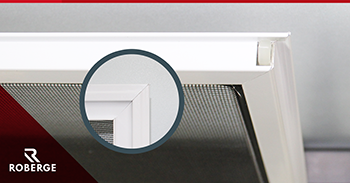 Roberge doors and windows is proud to offer the new co-extruded frame, the screen is stronger, therefore fit better to the window frame. The aesthetic of the window is improved with the removal of the visible corners and handles.
Released on Friday-24-February-2017 at 16:00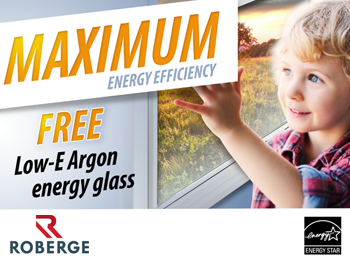 Energy efficient glass Low-E with argon gaz FREE!
From January 3rd, to April 28th, 2017
In all our windows
*Some conditions apply
Released on Tuesday-06-September-2016 at 08:00
Quebec government has introduced a tax credit for renovation, for 2017 and 2018. For more details, consult: www.revenuquebec.ca/fr/citoyen/credits/renovert/
Released on Thursday-31-March-2016 at 10:25