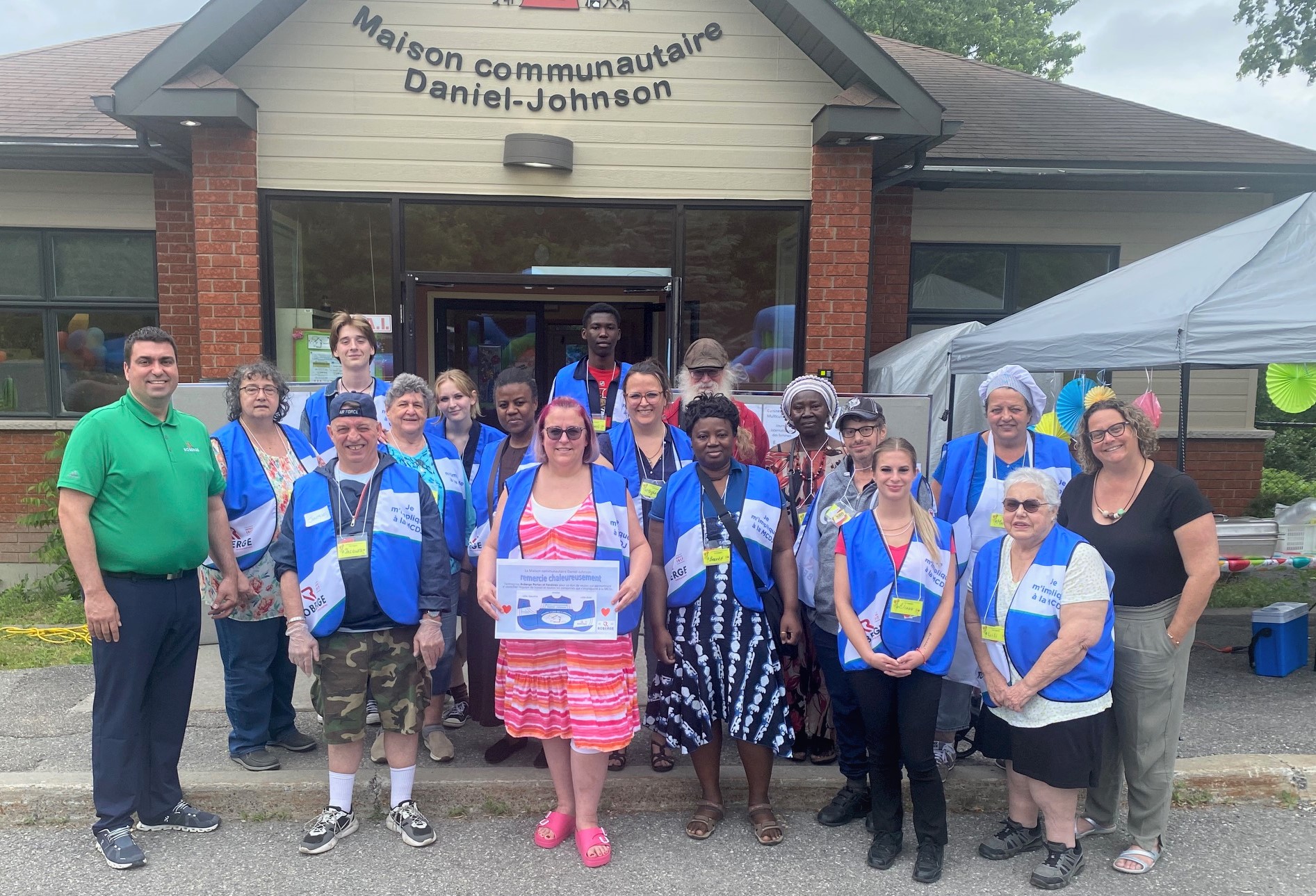 Gatineau – For a 5th year, Roberge Windows and Doors is offering tangible support to Maison communautaire Daniel-Johnson in Gatineau. This year the company, with a location in Gatineau, is providing the centre's employees and volunteers with jackets valued at more than $1,600.
''After having rebuilt our shelter for outdoor eating, after having bought toys for our clients, after having built gardens so we can grow our own vegetables, after having upgraded a good part of our furniture, this year Simon Gaignard and his company Roberge Windows and Doors is offering custom-made jackets for our team. As we've said time and time again, thanks to all the employees at Roberge Windows and Doors and to Simon. With your support, we can offer an even bigger helping hand to our community,'' says Rachel Larocque, the director of Maison communautaire Daniel-Johnson.
It was back during the big 2018 tornado that Roberge Windows and Doors started offering its support to Maison Daniel-Johnson de Gatineau. As well as having sustained major damage, the centre's clients also experienced some tragic events.
''5 years already, how time goes by quickly. Again this year, Maison Communautaire Daniel-Johnson, its director Rachel and all the citizens involved with the community centre can count on us. During these difficult times, we want to give back to our community and help our friends live a better life,'' adds Simon Gaignard, president at Roberge.
ABOUT MAISON COMMUNAUTAIRE DANIEL-JOHNSON
Since 1999, Maison communautaire Daniel-Johnson (MCDJ) has been deeply rooted in the Daniel-Johnson neighbourhood. MCDJ is a community support, sharing and involvement centre. Residents participate in improving the quality of life by supporting and getting involved in mental and physical health and safety initiatives in their community.
For more information: http://www.rccq.org/fr/maison-communautaire-daniel-johnson/
Released on Monday-07-August-2023 at 08:13